This is going to be a fun one to market I must say. Ok, you have to check out this video we had whipped up. As a Star Wars tragic, it has been awesome to have some fun with this.
Here's the run down of the event, and some more info of the mischief we'll be getting up to. If you're at all interested in this 'new school' way of building your real estate business, you should come and join us.
Att Rebellious Real Estate Agents
'Back to Basics? No WAY….That's What Got Us INTO This Mess'
You thought you'd heard it all before….THINK AGAIN. The most Unique event in Real Estate history is HERE
Two choices – Rebel, innovate and lead the way using 'Renegade' marketing strategies or…. struggle in virtual slavery trying to play 'catch up'. The choice is yours….
Please Continue Reading and You'll Understand Exactly Why
This Event is Guaranteed to Sell Out Extremely Fast…
An uncensored message from me, Glenn Twiddle, to you, the Real Estate Professional who wants to do a little (or a whole lot) better,
As a fellow 'Renegade' , who like you, is on the journey to reach my full potential in life… I want you to rest easy, knowing I'm 100% in your corner.
I have recently copped some flack for supporting a few of my coaching clients who were daring to promote their 'business within a business' instead of their major franchise brand. Heaven forbid they spend their own marketing dollars promoting themselves.
And I want to be very clear on ONE point…
… I am the Sales Trainer/Speaker/Coach who is 'Salesperson First, Brand Second' when it comes to what I teach. Take a look at this vid…..
I mean, it may sound crazy, but if the sales people are doing great, then the brand does just fine too. And we've now PROVEN, time and time again, that thinking and acting 'outside the box' is the deciding factor in making the Real Estate agents of this decade the best. But they aren't some freaky, half insane, one in a million, MANIAC.
They're people just like you! As you read this letter, they're not struggling financially, they don't have to worry about money, and they're living the lifestyle of their dreams. This isn't my opinion; this is an indisputable fact.
Of course the million-dollar question is… "HOW?" Specifically, how are some average Real Estate agents safely earning tens of thousands, hundreds of thousands, and even millions of dollars in today's difficult market?
Before I answer this question thoroughly and to your complete satisfaction, please know I realise we're in the midst of the worst market in 20 years.
Once again, this isn't my opinion, this is an absolute fact.
You already know that well in excess of 10,000 Real Estate Agents have LEFT the industry in the last 18 months
And it doesn't have to be that way. We just got a bit spoiled by the 2000′s. Sales came easily, everyone who sold got a six figure profit in capital growth. Things were great. And then, along came a GLOBAL, FINANCIAL shift.
But only for some !! Some agents are going from strength to strength, and this one day, one of a kind seminar, is going to show you what the people leading their area are doing, what they are thinking and what systems they are using, and believe me, they aren't just 'prospecting more' or 'going back to basics.'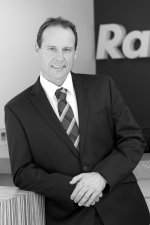 "I only started 3 months ago and the first month was a bit of a write off as you can imagine, getting systems learned and how to upload a listing and similar admin type duties.So in the first two months of actual work, I managed to book and see 20 appraisals, list 12 properties, 8 of them with good marketing budgets, and sold five. I know these numbers may not be much compared to some of the others in Glenn's coaching program, but in this market, from what I've heard, I'm stoked.
And I'm just warming up. Watch this space"
Treston Bamber
Ray White South Brisbane
Don't get me wrong, I'm not going to insult you and say it isn't tough right now. For most agents it is very tough, but not for all.
But the fact is, more agents are really hurting right now than any time in the last twenty years.
Agents are finding it harder and harder to find opportunities to list a property.
When they do, they are finding it harder to get their full commission.
The debate ensues with owners over who is to pay for the advertising campaign and where is the place to advertise.
Competition is getting harder and more ruthless with other agents doing anything to undercut and undermine your hard work.
 What's the solution?
Earl Nightingale once said, "If you enter a market and don't know what to do, watch what everyone else does and then do the opposite if you want to be successful."
Well that quote sums up the success stories of 2012 and beyond. Standing out, being outrageous and getting noticed.
No more cookie cutter, dime a dozen, replaceable, forgettable, interchangeable and same ole same ole real estate agents !!!
This may sound harsh, but you are about to learn how to do it differently. In his stand out book, 'Purple Cow', Seth Godin is saying that when you're looking at a herd of cattle, it takes something as remarkable as being purple for the cow to stand out.
Similarly in our business. Just having a slightly better business will not cut through the sea of same-ness in our industry and you are about to learn how to stand out from the 'Purplest' of 'Purple Cows.'
If You're Ready to Truly be Remarkable, Here's What You'll Learn from the Real Estate Rebel Alliance
How 'WOW' factor marketing is the future of real estate marketing, and not standing out, is a virtual nail in the coffin of your career.
Four crucial strategies that have never yet been known to the mainstream Real Estate community, but have changed the game for the few who know them.
How three 'Renegade', independant agencies have gone from a standing start to #1 in their respective areas in less than two years.
What media is going to take over from cold calls, newspapers, door knocks and all the other 'old school' media, and virtually eliminate the need for traditional 'prospecting.'
What strategy got the JERRY SEINFELD to represent a small Building Society in Newcastle, when in the past he had only ever worked for Amex and Microsoft.
I Promise, This Will Be The Game Changing Seminar That All the Others Claim to Be…..
Your Real Estate Rebel Alliance –
Glenn Twiddle
"The original 'out of the box' Renegade Real Estate Trainer. Embodies the old Earl Nightingale quote 'In the absence of a valid model for success, do the opposite of what the majority is doing will see you with a winning formula.Glenn's students are among the fastest growing in the country with success story after success story following his Rogue Marketing principles, including Chris Gilmour, Qld's #1 agent, Michael Spillane, Re/max's #1 agent in Australia (and #13 in the WORLD)….and the list goes on. "
John Dwyer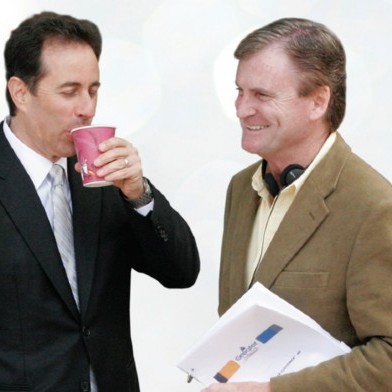 "The Renegade Marketing Guru who pulled off the impossible and got Jerry Seinfeld for a small, Newcastle Building Society (the only time Jerry had done so  previously were for Amex and Microsoft).Pound for pound the best marketer in the country, his trail of 'WOW Factor Marketing' success involves some of the biggest and most outrageous strategies leading small businesses to become big, and big businesses to become incredible. "
 Chris Gilmour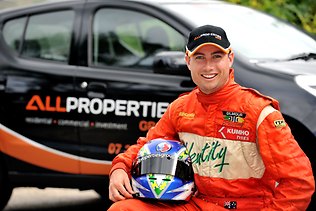 "The 'phenom' who has achieved what many consider as un-doable, joining the elite ranks of the 'Million Dollar earners' in  his third year in the industry.Chris has been setting the pace with his masterful use of 'new school' real estate, leaving his 'old school' competitors for dead (and fighting over the 20% market share left after his complete dominance of 80% has been taken by Chris. "
Daniel Hayes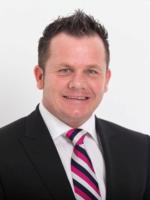 "Principal of the Rebel Real Estate agency, 'hayeswinckle AGENT' in Geelong, Daniel is no stranger to Outrageous Advertising.In just three short years, Daniel has proven that these Principles work, taking the #1 spot in his area, up against competitors with vastly longer track records and history, he has left them for dead with his unique brand of 'Outrageous.'
"
Chris Hines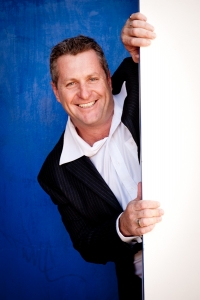 "Leading the way in Coffs Harbour is Chris Hines from UN-Real Estate, and Chris will share his 'Un-Real' strategies for standing out in a sea of 'same-ness'. "
Our 100% Money Back Guarantee
In the unlikely event that for any reason, you feel anything less than completely blown away by the quality of the training….
If you don't feel you have gotten ten times your money's worth, and you can genuinely look me in the eye and tell me that's the case….
If by the end of the real estate seminar you don't feel like you have ripped me off by paying so little….
I DEMAND and INSIST that you ask for your refund, in fact I'll double it.
Because I don't want one, single, solitary person to ever whinge, whine or complain that Glenn Twiddle, or our guest trainers have taken a dollar from someone that wasn't deserved.
Date – Thur 2 August 2012
Time – (830am rego) – 9am – 5.30pm
Venue – The Greek Club – 29 Edmondstone Street  South Brisbane QLD 4101Investment – Just $197 per person (100% satisfaction guarantee)
Shoot to www.RealEstateRebelAlliance.com.au
or phone 1300288665